Cryptocurrency and Cryptography - IEEE Techno Meetup 2017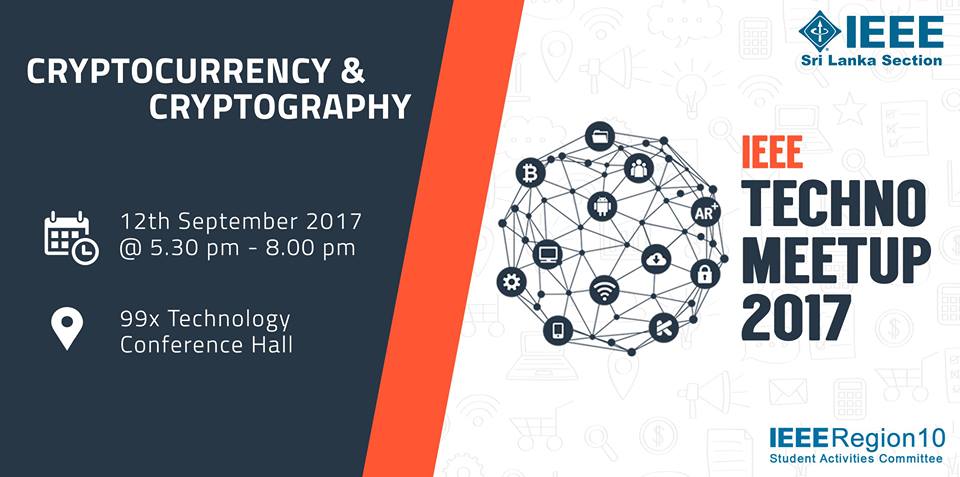 "The Science of Today is the Technology of Tomorrow"
Join us with IEEE Sri Lanka Section to witness the wonders of today's technologies to equip yourselves to thrive in future, with IEEE Techno Meetup 2017.
"Bitcoin is Cash with Wings" – Charlie Shrem
Eager to know more about Cryptocurrency and Crytography?
Don't let yourself drown in Information while you starve for Knowledge.
Speakers – Mr Sujit Christy , Dr. Kasun De Zoysa